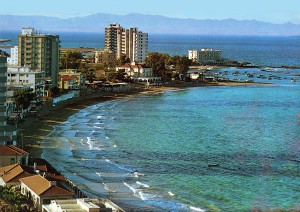 People lived and prospered in the city of Famagusta (Varosha) for generations until August 1974 when the Turkish invaders forced them to abandon  their homes. 
When the Turkish Army gained control of the area, they fenced it off and have since barred admittance to anyone except Turkish military and United Nations personnel. As no one has inhabited the City and no repairs have been carried out in 40 years, all of the structures are slowly falling apart. Nature is reclaiming the area…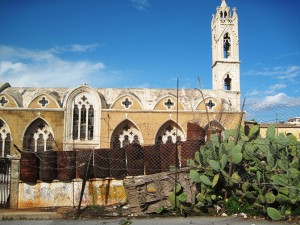 The  UN Security Council resolution 550 (taken in May 11, 1984) in short states that: "attempts to settle any part of Famagusta (Varosha ) by people other than its inhabitants is inadmissible". Since  Turks are not allowed to resettle the area which is under their control and the legal inhabitants (mostly Greek Cypriots) are not allowed by the Turks to return to their  City the area remains a ghost Town…
 THE CURRENT STATUS IS UNACCEPTABLE !
 Both Greek Cypriots and Turkish Cypriots must rebuild the area and build a future for generations to come.